Published on August 30, 2014, Updated on December 29, 2018
We understand how important the right environment is for every patient to feel comfortable and relaxed before any type of appointment. The entire team at Victoria Village Dentistry is trained and dedicated to providing the best services to you! We look forward to meeting you and your smile!
Address:
Victoria Village Dentistry
6700 Indiana Ave., #115
Riverside
,
CA
92506
Map It
Office hours: Monday–Friday, 9:00 a.m.–6:00 p.m. | Saturday, 8:00 a.m.–1:00 p.m.
We are available Evenings, Saturdays and Emergencies.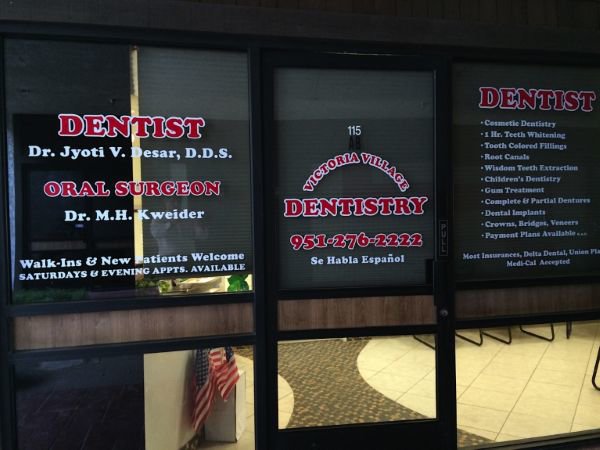 Directions from 91 freeway
We are right off the 91 freeway ramp.
Go straight on Jane and destination is immediately on the right
We are close to Notre Dame and Poly high schools and Gage middle school